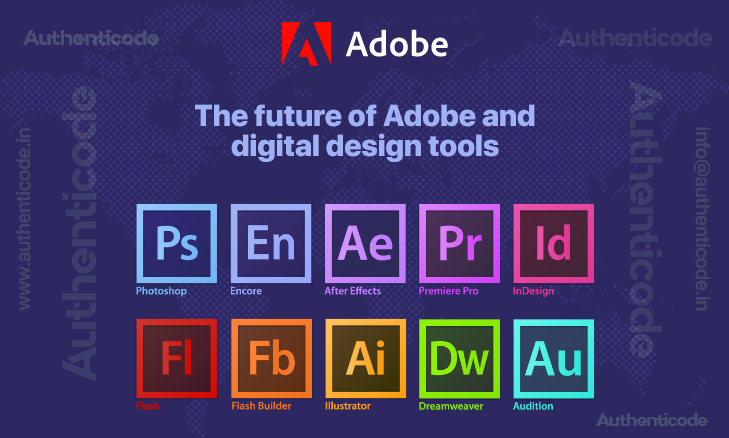 The future of Adobe and digital design tools
Founded in 1982, Adobe is an American software company with a wide range of professional products, focusing on the creation and processing of graphics, photography, multimedia, animation, and printing. In 2011, the brand launched a creative cloud service offering software as a service (SaaS), with annual revenue of USD 7.74 billion in 2020 (USSEC, 2020). Because of its products, Adobe is an influential and relevant brand for design professionals, and has been leading the way for decades to create tools that shape the professions we know today.
The Bird's eye:-
To determine how this might happen in the future, it is important to understand the big picture by analysing the different factors that influence trends and organizations. This report will start with five key factors that are interrelated and can affect the status quo, and will create alternative forecasts for decades to come: social, technological, economic, environmental, and political.
Social:-
According to data from the United Nations (2018), it is estimated that 48% of the world's population will live in urban areas. Among the effects that this demographic change will have, we can point to the growth of the consumer market. The aging of the population is another factor that we are currently seeing in the conformation of society (United Nations, 2019), it represents a decrease in the labour supply and a differentiated consumer demand.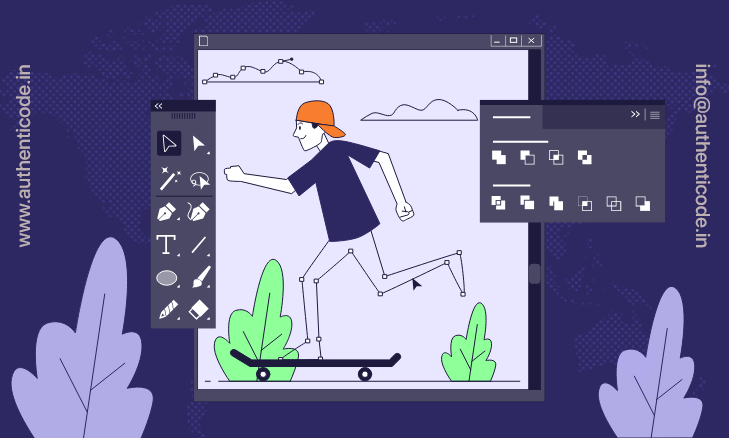 Technological:-
The world has seen that technology is changing the way we live and interact, reshaping the market. By 2030, 800 million people are expected to be unemployed due to automation (McKensey, 2017). Additionally, actionable and measurable information has become the backbone of sustainable growth among leading companies that are thriving on understanding customer needs and behaviours.
Economic:-
In addition to the obvious economic impact of other factors (job opportunities, aging population, urban migration), consumer purchasing habits have changed a lot due to the COVID19 pandemic. Take China for example: Although physical retail sales fell 7.2% in the first three quarters of 2020, online retail sales increased 9.7% during the same period. Online consumption has become inevitable, and is again driven by new technology trends, such as live broadcasting with KOLs (Key Opinion Leaders), which is the new normal for e-commerce (PwC, 2020).
Environmental:-
The future sustainability challenges are currently very popular and have aroused widespread controversy. For example, working from home is a prominent problem: analysing the current situation on the surface, premature assumptions indicate that the recent pandemic has encouraged the trend of working from home, which has had a positive impact on the environment due to the decrease in daily commuting. However, this is not necessarily true, as the percentage of energy, winter heating of individual buildings and electric vehicles varies from region to region (BBC, 2020). Going beyond simplified checkout mechanisms rather than media actions is essential for brands to truly embody a sustainable way of operating in the future.
Political:-
In recent years, the distrust of the global public and educated individuals in NGOs, businesses, governments, and the media has steadily increased (Edelman, 2019). The widespread use of data raises the issue of privacy online, and manipulated media (such as deep fake) challenge current legal and ethical discussions and profoundly affect how information is consumed and processed in the future.
These changing factors guide us in the analysis of what the future will be like, ensuring that relevant facts are taken into account, thus encompassing all kinds of ideas. It is also important to analyse the industry trends embedded in the subject of this report: Adobe has been working in multiple areas related to the design industry. In particular, this exercise will study trends in the digital interface tool industry and the emergence of technologies as the most relevant megatrend.
Megatrend: rise in technology:-
Since the increase in technology can identify pinginal as a global qualifier in various areas of society, it can affect social kinetics, economy, politics and the environment. Several technologies are important to understand the impact on powerful that may be possible, and companies can guarantee strategic behaviour and keep reliable and relevant. Internet (IOT) of things is an example of how technology has expanded. There were 77.4 billion IOT devices in 2019, and this amount of predictions about 2030 is 25.5 billion devices (transformation insights, n.d).
This exponential growth in the connected device requires a significant increase in connectivity admitted by fifth generation wireless broadband technology (5G). However, the acquisition of this technology is slightly slower than IOT, with an estimated 30 billion mobile phones registered by 2025 (5Gamericas, 2020).
I Hope you enjoy this blog
Thank You