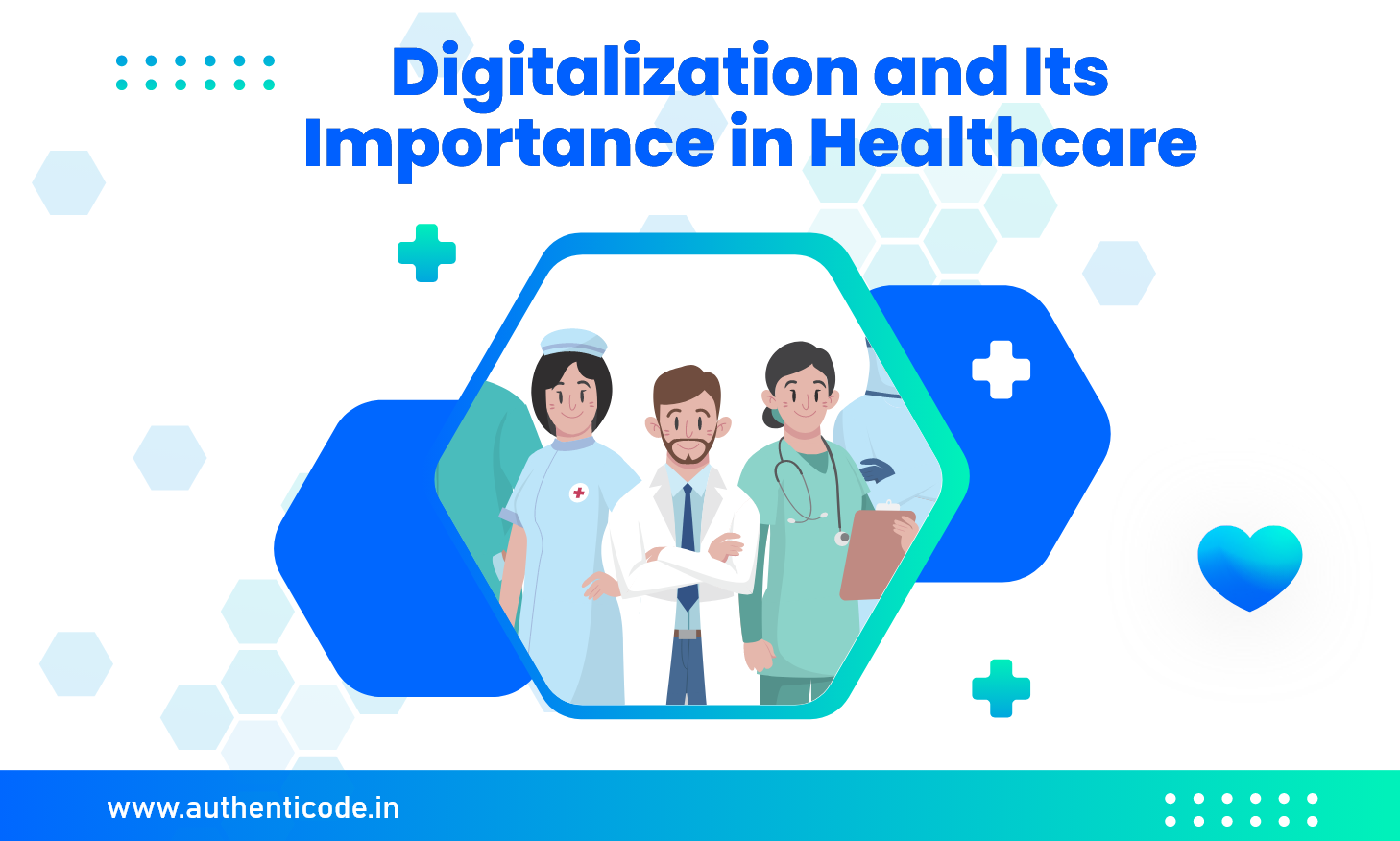 Digitalization and Its Importance in Healthcare
Digitalization
It means to transform a physical process or product into digital representation.
It helps in increasing productivity and efficiency.
It helps in improving the current process or scenario.
Makes an easy process for all.
Changes Human driven event to software driven.
It is technology driven.
It started in 1990's with the internet and emergence of services.
In today's world, it has reached the level of AR. VR,IOT, AI, bot robots.
One basic example of digitalization is the payment process, initially cash was the method but today everything is digital, no need to carry cash anymore.
Importance of digitalization in healthcare
Data can be secured- In the past times, people use to maintain a record of their medical history in physical files but not anymore. With digitalization there is no need to maintain physical file, digital methods have been provided.
Easy coordination between doctor and the patient- Unlike earlier, where patient has to go to the clinic or hospital to visit the doctor. The scenario has been changed today, now the patient sitting at any corner of the world can connect with their respective doctors with the help of video calls or applications.
Tasks Management- Task can be easily managed. For the doctors it is easy to give a record to the customers about timing of the medications with the help of pill reminder applications.
All at one platform- Now no one has to move to different doctors or different organizations but it can all be available at one stop or platform.
Data Security- No fear of losing physical files.
Real-Time health information- With the introduction of smart devices and wearables, maintaining health and keeping a check on health has become an easier process. Thus, making it simple and easy.
Less human errors- With the introduction of digital devices used in healthcare industry for the check-up of patients, there are less or no errors. Prior to this, manual devices were used. For example, BP machine was manual and used to show the BP in scale but now it is digitalized, patient himself can check.
Future of Digitalization in healthcare
Easy delivery of medical products- with help of mobile applications and easy availability of medical products on websites, it is more convenient to get ease in delivery of products in just few steps.
Personalized treatment- Now providing personalized treatment is also a service provided by healthcare industry. Example- CAR-T, a person own modified cells are used to treat the diseases. At present CAR-T treatments are used to treat B-cell leukaemia and lymphoma.
More advancement in health care service- Telehealth can play a significant role by connecting patients sitting at any corner of the world with the desired doctors without any difficulty. Thus, by reducing costs of travel and other for the patients.
More improvement in the drug discovery and clinical development- Digital solutions such as clinical trial stimulation, computer assisted trial design, model-based drug development and model- informed drug discovery or development could also begin in the near future.
Increasing Value- AI technology is making it easy for radiologist in speeding up diagnoses and will add more value to the results. AI can look at huge number of medical images more quickly and can diagnose easily.
Operational effectiveness- The ongoing implementation of 5G services in future can enable the function of robotic surgeries, where surgeon sitting far away can perform the surgery with the help of this upcoming technology.
I Hope you enjoy this blog
Thank You