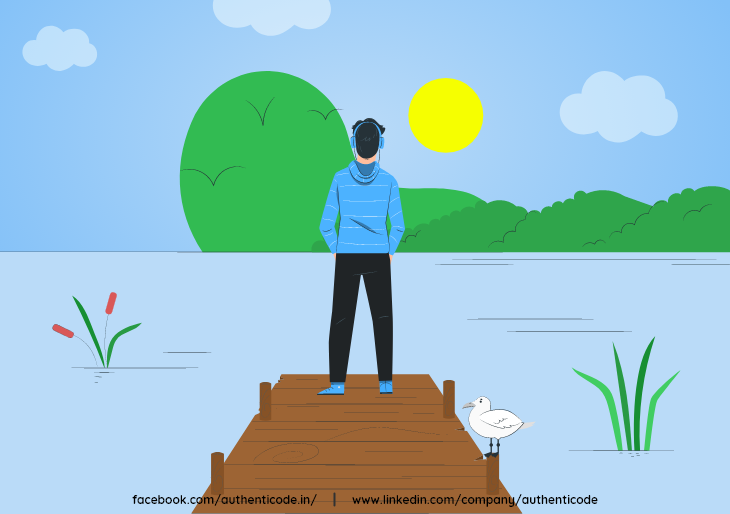 This year, British broadcaster the BBC, launched the Loneliness Experiment Over 55,000 people from around the world. It Is the the largest-ever survey of its kind. The experiment included an in-depth survey on loneliness open to anyone over the age of 16 to 75.
Claudia Hammond, who initiated The idea of such experiment And got some surprising findings.
according to this online survey of lonliness, the result was actually young people who say they are suffering the most. Forty percent of 16-24 year olds say they feel older.
What Are The Major Causes Of Loneliness in Young People?
First is the loss of your loved one or someone to which one has a strong attachment with you,A death, or breakup in a relationship, lossing your job, leaving a community such as high school, college.
By excluded from family or community carries with it feelings of low self-esteem, devaluation or a sense of absence of acceptance.
And the most important thing is Loneliness does not necessarily mean being alone. It's the feeling of aloneness even when you are surrounded by peoples because of lack meaningful connections with those people.
Loneliness is a perceived, individual experience.it is a sense of detachment, alienation, and isolation.
It would not be surprising that many older people too feel lonely. Reason can be different like:-
Friends may have died, they may have lost life partners, and their family .May be they are living apart from family.
It's really important to understand that loneliness is a personal feeling. Not everyone who loses their loved ones or family feels lonely. Some just feel sad. By figuring out from where your personal loneliness stems, you can then find ways to address it. The key is that emotional struggles that require change can only be solved if we find the root cause, so we can take the best next steps.
Types of loneliness:-
Situational : The various causes for situational loneliness are environmental factors (unpleasant experiences, discrepancy between the levels of his/her needs), migration of people, inter personal conflicts, accidents and disasters.
Developmental : The various causes for developmental loneliness are personal inadequacies, developmental deficits, significant separations, poverty, living arrangements, and physical/psychological disabilities.
Internal : The various factors associated with internal loneliness are personality factors, locus of control, mental distress, low self-esteem, guilt feeling , and poor coping strategies with situations.
Major Impacts Of Lonliness:-
Depression
Alzheimer's disease
Alcoholism
Bereavement
Suicide
Personality disorder
Sleep
How To Takle With Lonliness:-
Everyone experiences loneliness sometimes, but it is never pleasant. Dealing with loneliness can take many forms, including meeting new people, learning to appreciate your alone time, and reconnecting with your family. Keep reading to learn more about how to deal with loneliness
Find the reasons why you feel lonely.
figure out why you are feeling lonely. For example, you are feeling lonely because you don't have enough friends and you go out and make more friends. You may still feel lonely after making new friends if your loneliness is the result of having too many friends and a lack of meaningful connections. following questions can help you determine why you are feeling lonely:
When do you feel the most lonely?
Do certain people make you feel more lonely when you are surrounded with them?
What does feeling lonely make you feel?
Note down the track of your thoughts and feelings.
Writing can help you to understand your feelings of loneliness better and it is also a better way to relieve stress. choose a comfortable place and plan to write about 20 minutes per day to writing. You can start by writing about how you are feeling or what you are thinking following :-
I feel lonely when...
I feel lonely because...
When did you first start feeling lonely?
How long have you felt this way?
Meditation
Practice meditation, find a quiet spot and get comfortable. You can either sit on the floor with your legs crossed. Close your eyes and concentrate on your breathing. As you focus on your breathing and your thoughts.
Realize that you aren't alone.
Loneliness is a normal part of being human, but it can make you feel low.Reach out to a friend or family member and talk with that person about how you are feeling.
Share someone about your feelings, you can also ask if they have had these feelings too. This process of reaching out and sharing with someone will help you to see that you are not alone.
Work on improving yourself and making yourself happy
Indulge yourself in a new hobby that can help you to overcome feelings of loneliness, even if you are doing the hobby by yourself. You could learn to play an instrument, learn to draw, or learn to dance. Going and learning these subjects with others may help you meet new people but it will also give you a creative outlet for your feelings. Turn your loneliness into something creative ..you can read good books or if u have ability you also can write a good book and write movie script.
I Hope you enjoy this blog
Thank You