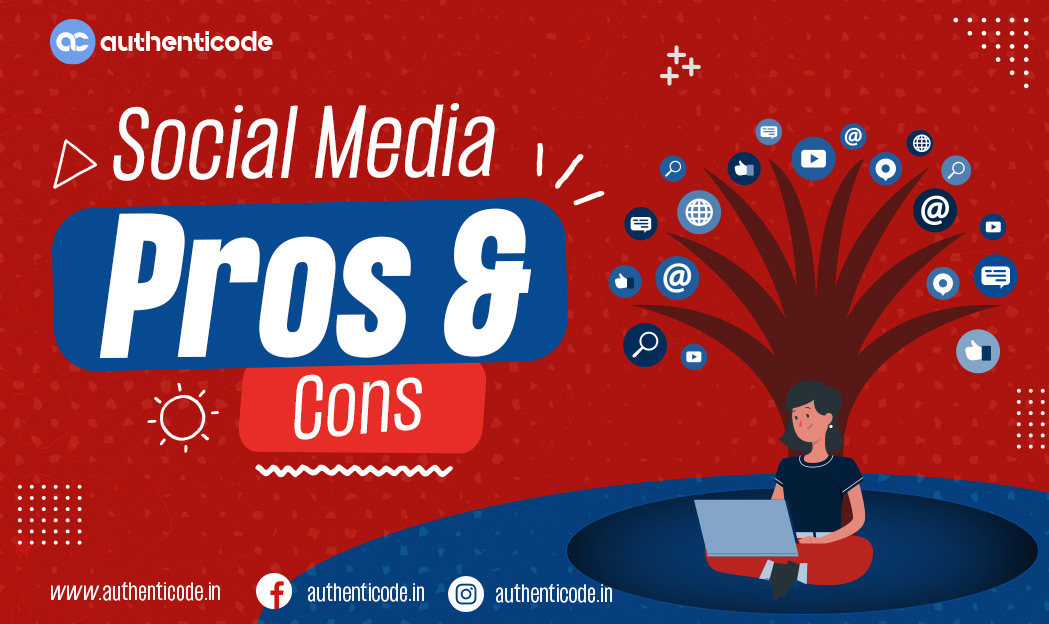 Social media: Pros and Cons
With the onset of modernization and globalization, human has taken giant steps in terms of advancement in technology and telecommunication related developments. Social media is one such example. Social media is collectively referred to as interactive internet-based platforms which are used to communicate, sharing digital data & information (photos, videos, text, etc.), search different profiles, and so on. With time, it has also become a platform to post blogs, podcasts, vlogging where users can present their points of view, sharing general thoughts and orientations broadly. Today, when the world's population is heading to approx. 8 billion, social media has acted as an excellent bridge to connect people even if they are miles apart from each other. Some of the prominent social media platforms include Facebook, Instagram, Google Ads, Twitter, etc. There are numerous advantages that people have gained through social media, some of them mentioned here:
-Building relations and broadening visions: Social media helps professionals as well as non-professionals to build new relationships and expand their business too. They get connected to their potential clients and thus helping themselves with more profits. Nurturing these professional relationships can make their bond stronger and they can expand it at the same time. Integration of different visions heading to a common goal makes the path a lot easier and more joyful.
-Promoting business: Social media platforms like Facebook, Instagram, google ads help in spreading the business to larger audiences, therefore, helps in more profits and growth. It brings a sense of loyalty and greater conversions. Sharing, retweeting, etc. features accelerates this process. It also connects people who are looking for related services and products.
-Cheaper and effective customer interaction: These platforms improve the quality of service, make communications easier, and helps in getting feedback too. Users can spend on advertisements as much as their budget allows them to. Positive feedback attracts new clients while negative feedbacks help them to improve in the areas where there is a room for improvisation.
-Confidence and transparency: Sharing thoughts and personal views helps to be more communicative, increases marketing skills, and improves self-confidence. It boosts morale and self-satisfaction.
But as always, everything good is a double-edged sword, social media has a lot of cons too. Some of them are mentioned here:
- Stress and depression: In order to gain more attention, likes, popularity people start taking social media too seriously. When they don't get expected attention, they tend to get stressed and depressed. It affects mental health to a great extent and results in migraines, headaches, inadequate sleep, and poor diet. It ultimately leads to physical ailments.
In the case of professional cases too, people go through the same process when their business doesn't go as successful as expected.
-Bullying and harassment: People sometimes take the freedom of speech for granted and get abusive & authoritative on social media platforms. They start bullying and harassing other people which spreads hatred and thus, generates negative vibes. Hacking other profiles and posting something offensive through them or asking for money is a common scenario these days.
-Affects relationship with family and increase laziness: Too much time spending on social media makes people lazy and adversely affects their relationships with families too. It increases a sense of loneliness. Laziness and poor sleep cycle result in over or under-eating habits causing obesity and heart-related problems.
It is rightly said that "Social media should be utilized to impact people not to impress them". Social media should only be taken lightly to share thoughts, opinions but not to push them over others. Everything looks good at its limit :)
I Hope you enjoy this blog
Thank You